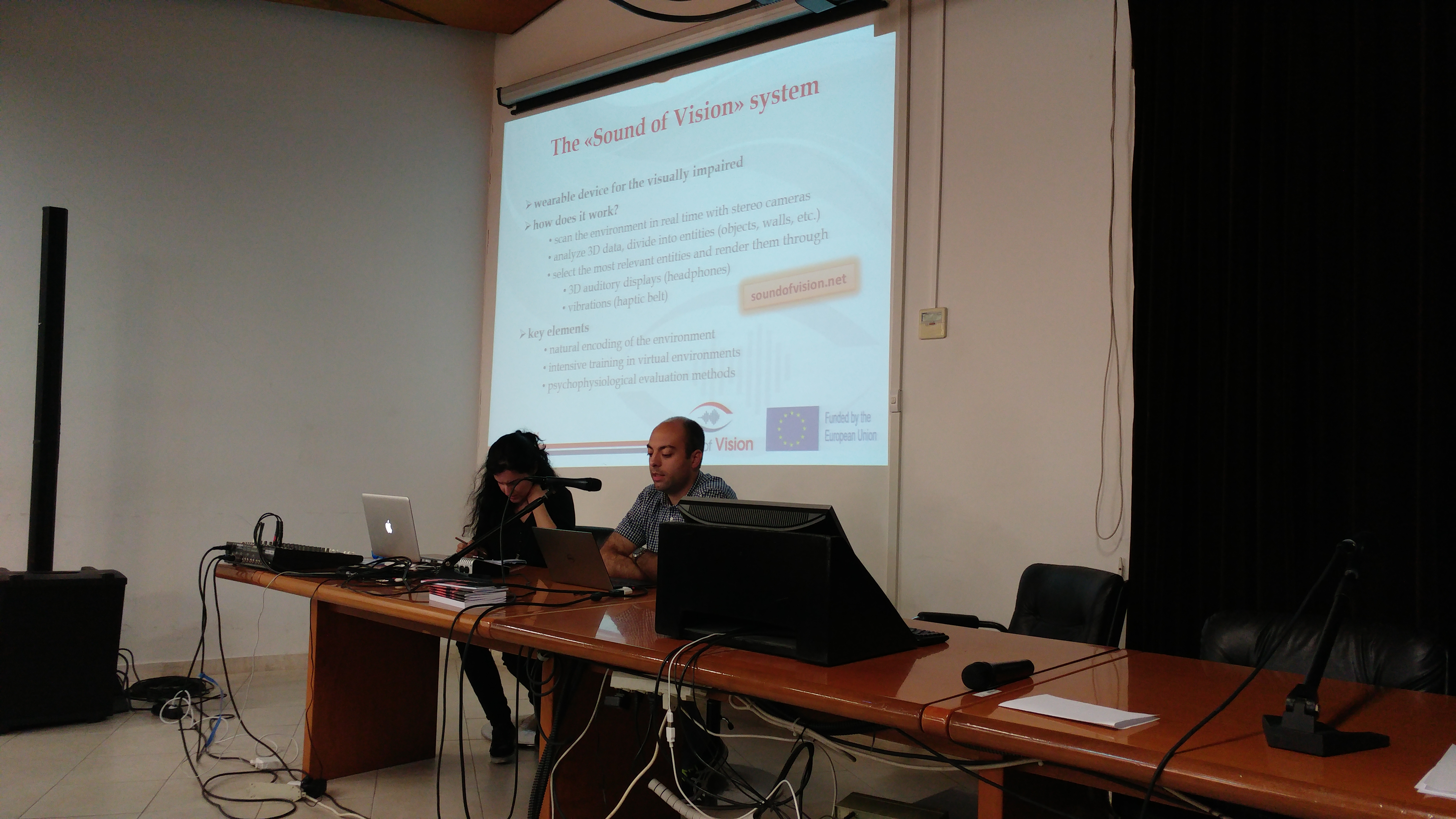 Our project was present in Cagliari, Italy at XXI CIM – the 21st Colloquium on Music Informatics that was held between September 28 – October 1st and was organized by the Italian Association of Music Informatics and the Spaziomusica Association, in collaboration with several prestigious institutions of learning and music. The colloquium program included scientific and artistic communications as well as teaching activities and artistic production. Among the scientific presentations, our project was present with 2 papers:
"Sonificazione di ostacoli come ausilio alla deambulazione di non vedenti / Obstacle sonification as a navigation aid for the visually impaired", authored by S. Spagnol, C. Saitis, K. Kalimeri, O. Johannesson, R. Unnthorsson (all project researchers) and "Stima di feature spettrali di HRTF mediante modelli antropometrici non lineari per la resa di audio 3D / Estimation of HRTF spectral features for 3D audio rendering through non-linear anthropometric models", authored by S. Spagnol, S. Galesso, F. Avanzini. These papers received the best paper award. As the website from the Italian Music Informatics Association (AIMI) reports, "the best contribution to the Scientific Programme, independently from the presentation format, receives an award in memory of Aldo Piccialli, Professor of Physics at the University of Naples, computer music researcher, co-founder of AIMI. At the end of every CIM, the award is assigned by the Scientific Committee as a symbolic recognition of the originality and innovative contribution to Music Informatics research." The Scientific Committee recognized the international level of the two works.
Please follow this page to learn when our papers are free to download.